Released on May 5, 2023

Meet four of the nearly 300 new Knight nurses graduating in Spring 2023 and answering the call to help to address the nursing shortage.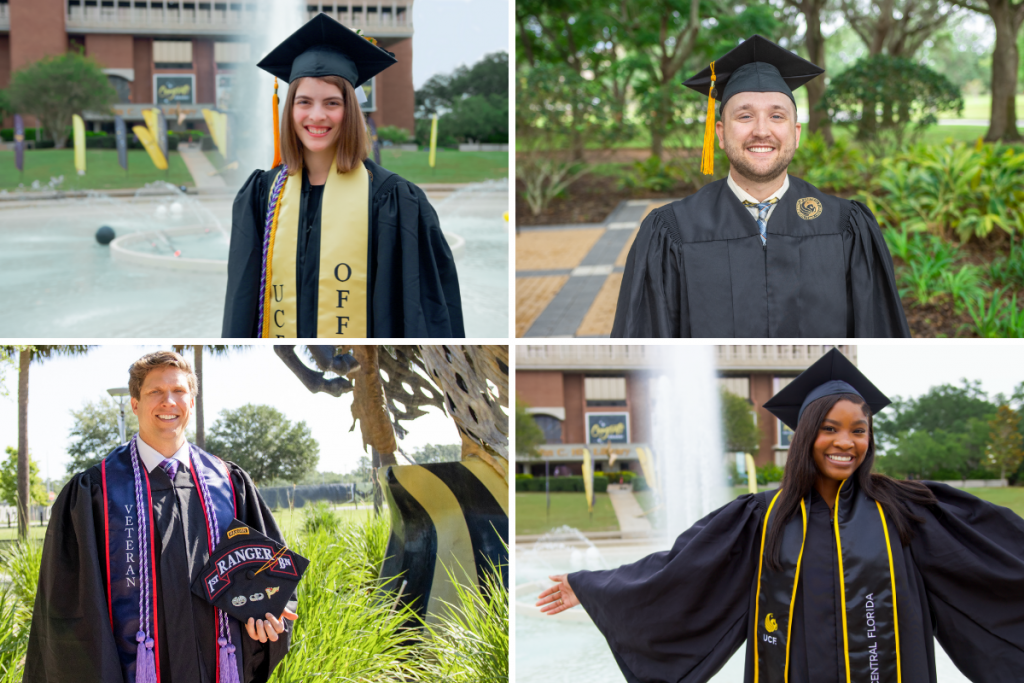 It is often said that nurses inspire nurses, and that is especially true for these four new Knight nurses who will walk across the stage at Addition Financial Arena on Saturday to receive a bachelor's degree in nursing from UCF.
UCF's Spring 2023 commencement coincides with National Nurses Month, recognizing the nation's four million registered nurses who make a difference every day — and inspiring future generations of nurses, like these, to follow in their footsteps.
Of the 427 students graduating with a nursing degree in the Spring Class of 2023, 283 are newly licensed nurses who are ready to join the frontline where they are much-needed to provide compassionate, skilled care to others and now make a difference, too.
Meet the Four Graduates
Has the UCF College of Nursing Positively Impacted You?
The mission of the College of Nursing at the University of Central Florida is to prepare nurse leaders and patient advocates through excellence in education, research and service.
Find out how to give back to your college, today!
More Stories