Released on December 10, 2021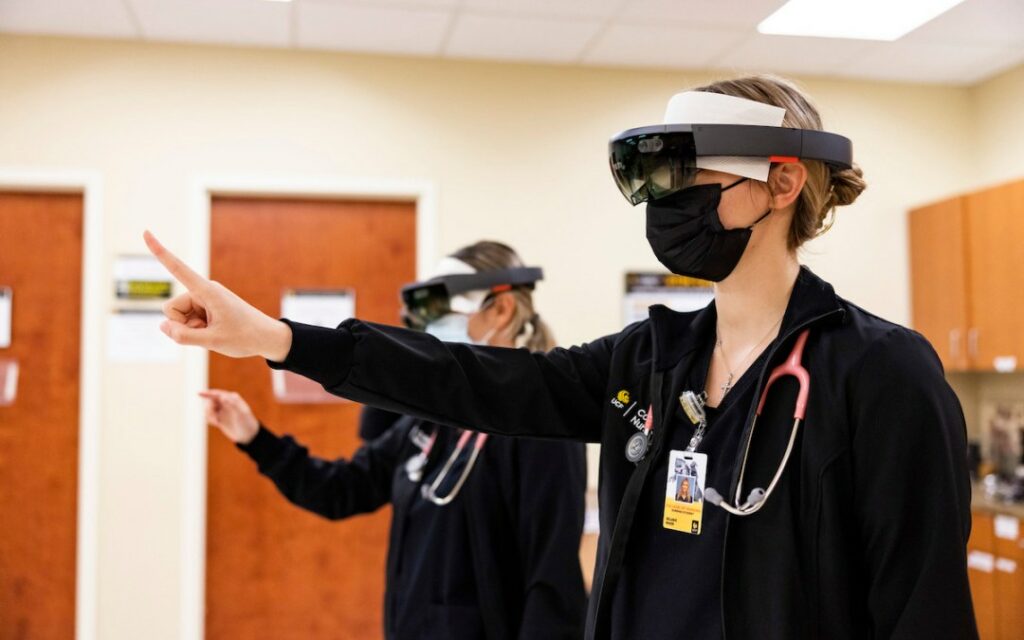 Students and faculty across UCF are benefitting from 250 new mixed reality headsets that will be used for applications ranging from developing robotic sensors to designing interactive backgrounds for special events.
The headsets are a gift from General Dynamics Mission Systems and are fully self-contained computers that allow wearers to operate untethered in a hologram-enhanced physical environment. 
The headsets, which are Microsoft Hololens, are being distributed to several colleges across the university including the College of Nursing where faculty experts are using the technology to enhance nursing education for undergraduate and graduate students.
Read More
Has the UCF College of Nursing Positively Impacted You?
The mission of the College of Nursing at the University of Central Florida is to prepare nurse leaders and patient advocates through excellence in education, research and service.
Find out how to give back to your college, today!
More Stories