Released on October 27, 2021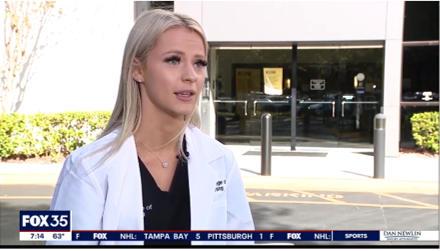 FOX 35 reports on a future nursing shortage in the state of Florida – a forecast shortfall of nearly 60,000 according to new reports.
"As future nursing students, we need to know the role we'll play," said Carole Briggs, a UCF nursing student, who was interviewed.
Watch on FOX 35
Has the UCF College of Nursing Positively Impacted You?
The mission of the College of Nursing at the University of Central Florida is to prepare nurse leaders and patient advocates through excellence in education, research and service.
Find out how to give back to your college, today!
More Stories