Released on October 26, 2022

The Progresando Initiative empowers Hispanic/Latina/o/x adults to achieve economic and social mobility through high-impact careers.

Para la versión en Español, oprima aquí.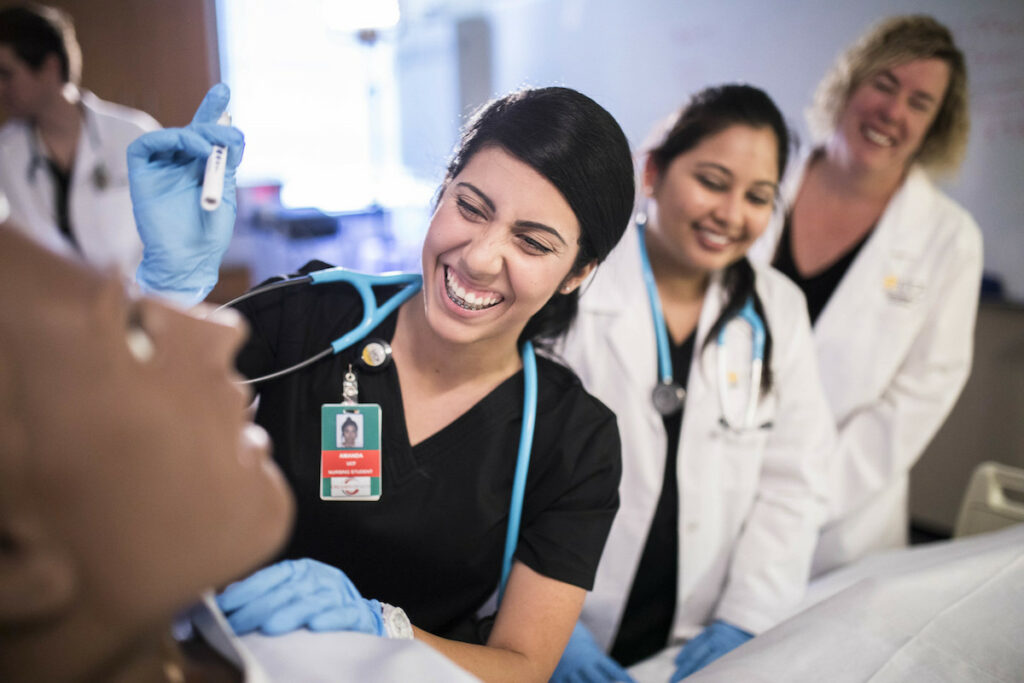 Bank of America has selected UCF as a preferred partner for a two-year $250,000 grant to support Hispanic/Latina/o/x students pursuing careers in healthcare through its Progresando Initiative. The initiative was created to help Hispanic/Latina/o/x students achieve upward economic mobility through careers in healthcare, while also helping to increase representation and address the shortage of culturally proficient, Spanish-speaking health providers.
"UCF's College of Nursing is committed to ensuring a brighter and healthier future for all," says UCF College of Nursing Dean Mary Lou Sole. "This effort will not only provide more opportunity for Hispanic nurses to achieve their educational goals and advance their careers, but it will positively impact the health of underserved and underrepresented communities as these new Knight nurses practice as providers, leaders, educators and scientists."
Read More on UCF Today
Has the UCF College of Nursing Positively Impacted You?
The mission of the College of Nursing at the University of Central Florida is to prepare nurse leaders and patient advocates through excellence in education, research and service.
Find out how to give back to your college, today!
More Stories