Released on May 19, 2023

The funding will support a state-of-the-art facility that will house a Virtual Hospital and Clinical Skills Exam Suite.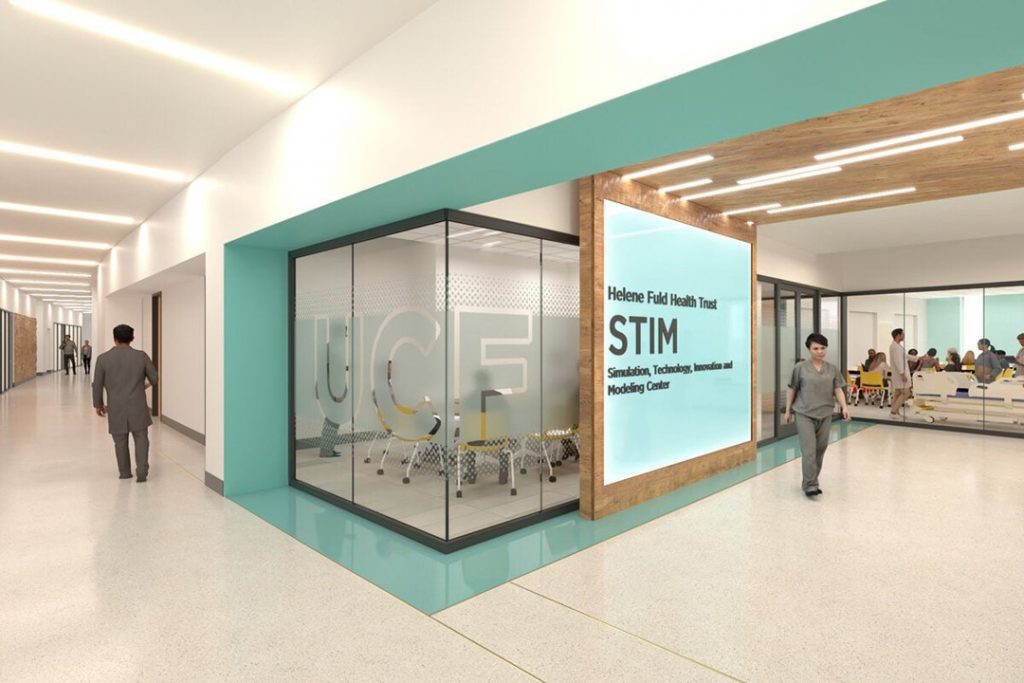 UCF is pleased to announce the Helene Fuld Health Trust (Fuld Trust) has committed a $5.5 million gift to the College of Nursing's new education and teaching facility in Lake Nona. This funding will specifically support the creation of the state-of-the-art simulation center in the new building, a critical component to education and innovation.
"The Helene Fuld Health Trust Simulation, Technology, Innovation and Modeling (STIM) Center at UCF exemplifies our mission to support the education of nursing students," says Robert Campbell, vice president of Trust & Fiduciary Services at HSBC, who oversees the trust. "Simulation is a critical component to nursing education and will continue to be in the future, and we're proud to make this investment to strengthen nursing skills and improve the welfare of our communities."
Read More
Has the UCF College of Nursing Positively Impacted You?
The mission of the College of Nursing at the University of Central Florida is to prepare nurse leaders and patient advocates through excellence in education, research and service.
Find out how to give back to your college, today!
More Stories