Released on November 17, 2022

The building will be equipped with cutting-edge training and technology to combat the nursing shortage.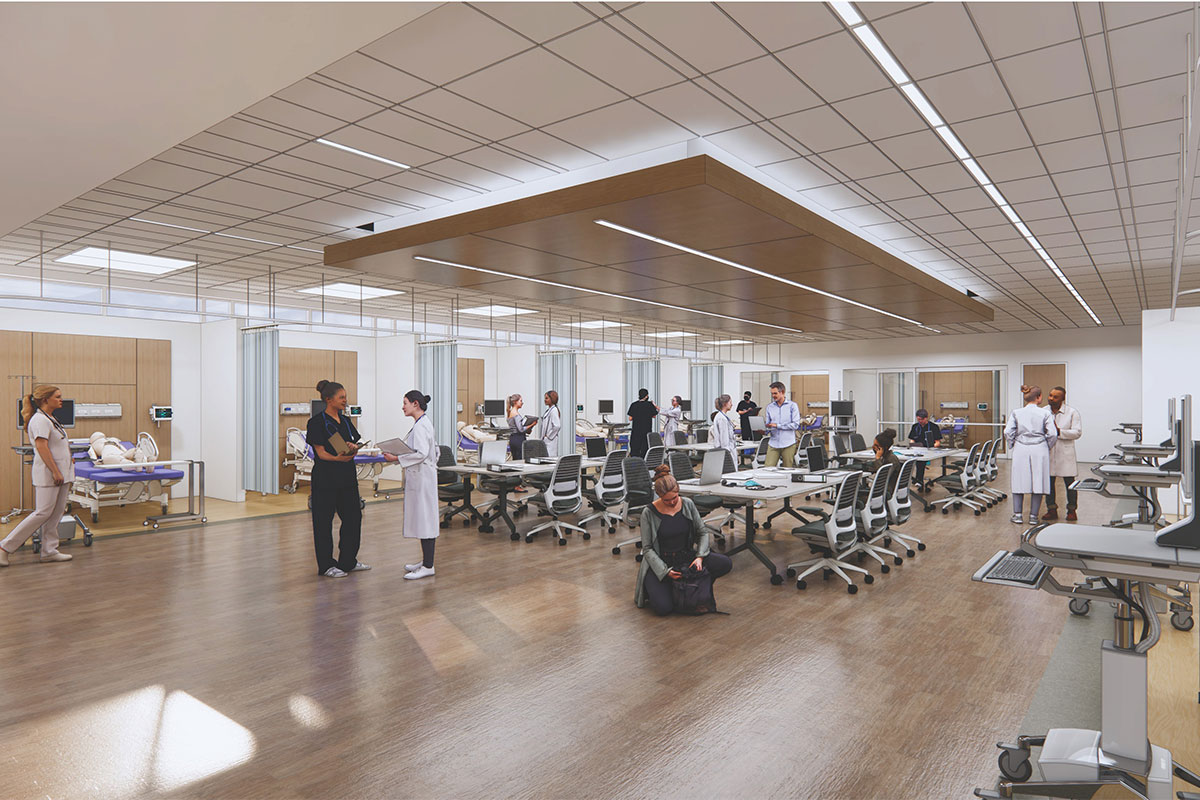 Leaders from Dr. Phillips Charities and UCF announced a $10 million donation to support the College of Nursing's new building, which will help UCF graduate more nurses and combat the nation's critical nursing shortage while fostering more innovation and collaboration in Lake Nona's Medical City.
The new home of the College of Nursing will sit on the 50-acre property already home to the UCF College of Medicine and the UCF Lake Nona Medical Center.
"Our mission is to give with purpose, and the purpose could not be more clear here — nurses save lives and our community has a great need for more talented nurses," says Kenneth D. Robinson, president and CEO for Dr. Phillips, Inc. and The Dr. P. Phillips Foundation. "Dr. Phillips Charities is excited to make this investment in UCF to build a stronger educational ecosystem, a pipeline that will provide nursing talent to our region for generations to come."
"As a leader in nursing education, no other university is better equipped to be a part of the solution to the nursing shortage, and the many other healthcare challenges we face today and will face in the future," says Dean Mary Lou Sole. "Today we are so lucky to have an incredible community leader who is helping to accelerate our efforts, Dr. Phillips Charities."
Read More on UCF Today
Has the UCF College of Nursing Positively Impacted You?
The mission of the College of Nursing at the University of Central Florida is to prepare nurse leaders and patient advocates through excellence in education, research and service.
Find out how to give back to your college, today!
More Stories